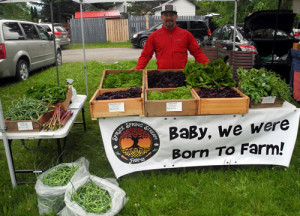 From July 1st until the Labour Day Weekend in early September, SSSF is at the Fernie Mountain Market every Sunday.  All of our produce and herbs are picked fresh that morning to make sure you take home high quality delicious food.
See What We Grow for the fresh produce and herbs we will have available.
When: July 1st, 2016 – September 5th, 2016 from 10am – 2pm at Fernie's Rotary Park.