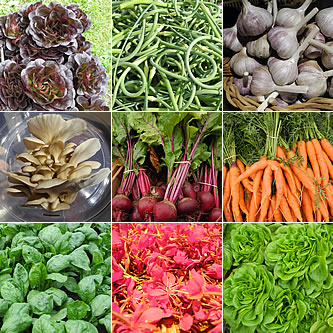 We offer chefs and caterers sustainable organically grown produce picked at the peak of ripeness with a high quality of flavour.
Spruce Spring Stream Farms is unique in that it is a local, off the grid, cold climate farm that has a story to tell that will enhance the dinning experience of your customers.
By supporting our farm you will receive:
high quality local produce at a reasonable price
seasonal specials picked for freshness and flavour
unique ingredients that one can only get with a good relationship with a local farmer such as; squash flowers, garlic scapes, pea shoots, edible flowers, baby beet greens etc.
herbs from our historic 30 year old herb garden
unique varieties of heirloom vegetables and one of a kind salad blends.
To find out what produce and herbs we offer seasonally or let us know how we can help you please Contact Us.